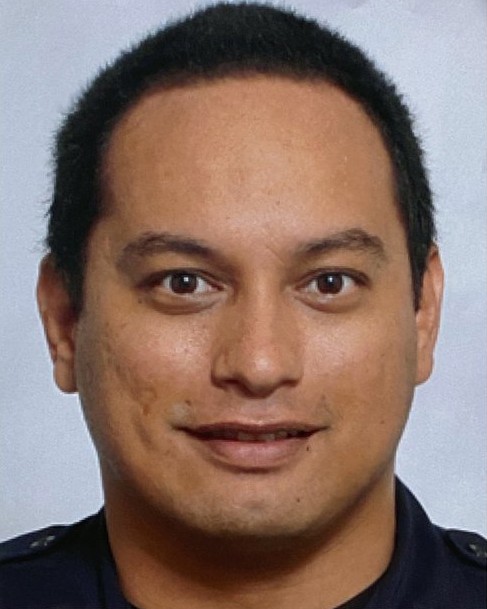 Officer Kaulike S.G. Kalama
Assignment: Patrol District 7
Date of Birth: June 27, 1985
Appointment Date: February 1, 2011
End of Watch: January 19, 2020
On January 19, 2020, Officer Kaulike Kalama and Officer Tiffany-Victoria Enriquez were shot and killed while responding to a stabbing call at a home in the Diamond Head area.
Officer Enriquez was one of the first officers to arrive at the scene. As the officers went down the driveway, the suspect opened fire and fatally shot Officer Enriquez. Officer Kalama was shot minutes later when he and additional officers arrived to assist.
Officer Kalama had served with the Honolulu Police Department for nine years. He is survived by his wife and son.