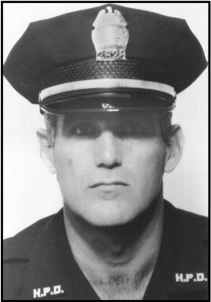 Officer David N. Ronk
Assignment: Patrol District 8
Date of Birth: February 4, 1943
Appointment Date: February 11, 1982
End of Watch: June 15, 1987

On June 15, 1987 during the morning hours, Officer Ronk headed to an address in the Maili area to serve a temporary restraining order (T.R.O.) on a male. Officer Ronk made a brief search of the interior of the residence for the male alone.

Officer Ronk found the male hiding in a closet and at some point during the contact a struggle ensued between Officer Ronk and the male. During the struggle the male grabbed the Officer's weapon and shot Officer Ronk mortally wounding him.

Officer Ronk was airlifted to the Queen's Medical Center where he died from his wound later that morning.